10 Gifts for 1930s & 1940s Fashionistas
Want to create a fantastic vintage wardrobe but not sure where to start? After perusing hundreds of photos of classic icons, I have seen just about everything, from elaborately jeweled gowns to flowered skirts. I could make a list that would be ten miles long—but I have narrowed the list down to these essentials that I think will be the foundation of your vintage flair, taking you from summer to winter. They will anchor whatever other fashionable pieces you already have in your closet (plus a few extra bonuses to populate your purse & dresser!).
Here is a short list of 10 absolute must-haves to channel your inner starlet, whether she most resembles Elizabeth Taylor, or Grace Kelly, or Audrey Hepburn, or Marilyn Monroe.
Most of these have been tried and tested by myself, or better yet, the celebrated starlets that used them.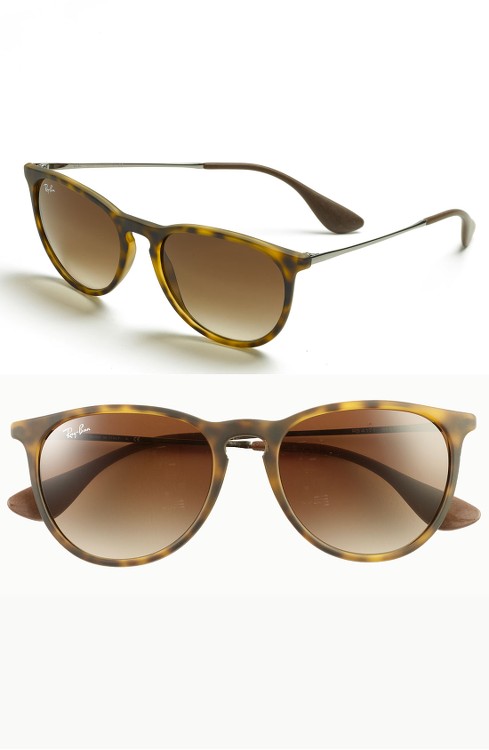 Breakfast at Tiffany's Style Sunglasses
A number of Audrey Hepburn experts have commented that these sunglasses evoke the classic look of the film. They may not be the originals (those were made by Oliver Goldsmith) but they are about as close as you can get, and the shape flatters just about any face!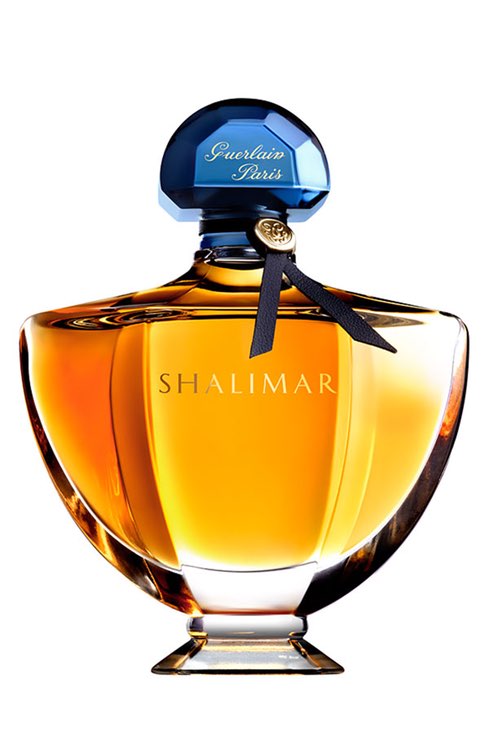 Launched by the design house of Guerlain in 1925, Shalimar blends iris, rose and vanilla. Those who wear it call it classic, mysterious, and intriguing. One of the preferred fragrances of Rita Hayworth and others of the most iconic bombshells of all time, Shalimar goes against the current trends of "bubblegum" type scents. At first blush, if comes off strong... but give it a minute. Go light on your application, and within an hour or two it might just be your new favorite fragrance.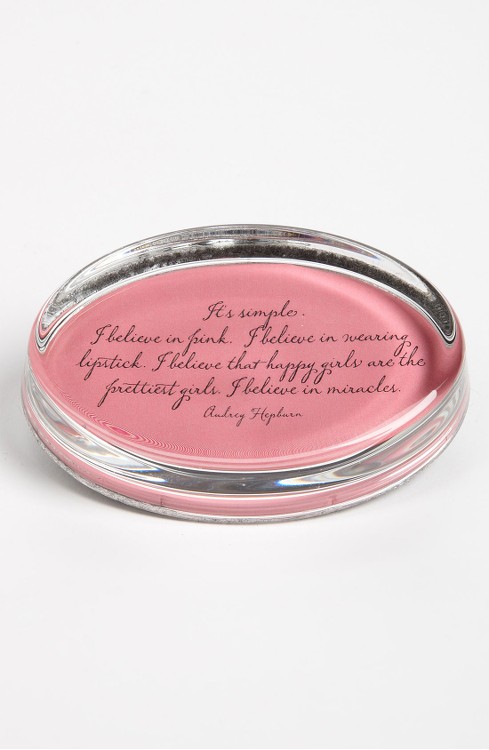 Being a starlet in training is more than just the way you look, its the way you feel. Reading up on Audrey Hepburn, I can't think of anything that exemplifies her attitude more than the quote on this adorable paperweight... and the part I like the best is "I believe that happy girls are the prettiest girls." That is something we all need remind ourselves of each and every day!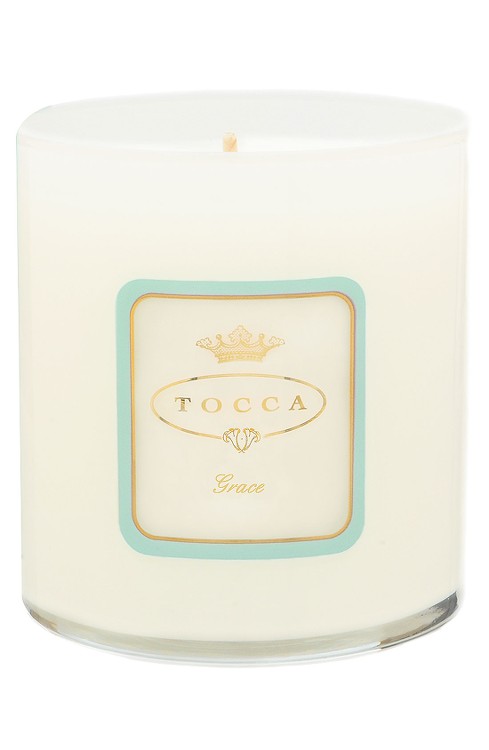 A candle that evokes the classic elegance of Grace Kelly. They say that burning scented candles alters your mood, so how better to feel like a royal to be immersed in a scent that evokes a princess. In this case it would be the ultimate princess, Grace Kelly. With the gorgeous scent of a Casablanca Lily, this 10.6 oz candle burns for approximately 60 hours.
The Only Pumps You'll Ever Need...
The women's T-strap sandal was first popularized during the 1920s as women began to show off a bit more of their "gammers" and frankly, the look is one of my favorites that is both classic and utterly modern. And since these little numbers are in nude, they could go with just about any outfit, even jeans and a top. (Note: Sometimes the nude pumps are sold out, but the black pumps are equally, if not more, classic. I just prefer the nude for their versatility.)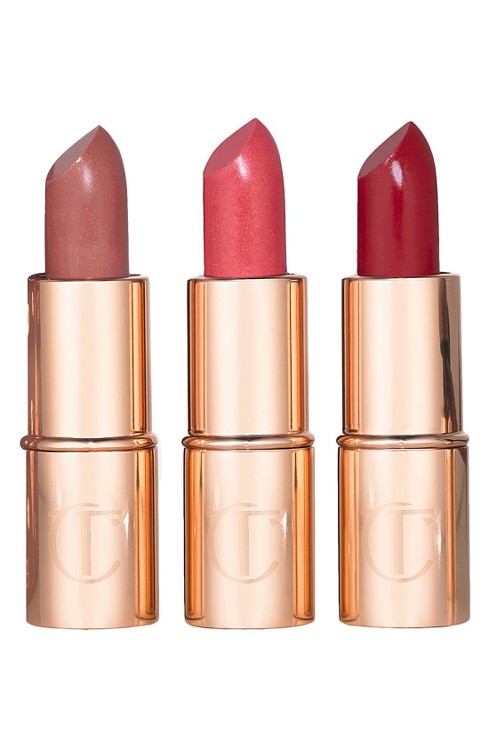 Lipstick.. the Ultimate Feminine Touch
I don't know about you, but finding the right shade of red lipsticks is nearly impossible. But users rave about this set, which they call wearable and approachable with super flattering colors. Note that this is a sample package so you can try out the brand, without spending a ton of money! (I love samplers.. they are easy to tote around plus I am a committment-phobe when it comes to makeup.)
In the film Golden Earrings starring Marlene Dietrich, a quite popular song states "if you wear these golden earrings... Love will come to you". I can't promise that will happen, but why not give it a try? These ones look like they might just do the trick.
This swimsuit features polka dots and a classic look... what more can you ask for!!! I love one-piece swimsuits with a halter top... they look fantastic on just about any body shape (one of the things reviewers have raved about this particular piece is it smooths everything out). Plus, they are completely on trend right now.
This hat has you covered. Google anything that has to do with Classic Hollywood and the beach and you are going to see hats in this style over and over again... no wardrobe should be without it.
Burberry pioneered the trench coat, and they continue to do so every year with new colors and trims. Get an original.
Several notes in the spirit of doing the right thing... the celebrities mentioned didn't necessarily endorse any of the products listed here, but based upon my research I do believe they really loved at least a few of things. That said, if you buy from any of the links included above rather than going straight to the vendor site from Google or another search engine, I get a portion of your purchase at no cost to you. :)