From Marilyn Monroe to Audrey Hepburn — The Things They Loved Might Surprise You!
As I read the biographies of the most iconic classic film stars, I am always struck by some of the details that come out that completely humanize them to me. Audrey Hepburn's homemade spaghetti, Marilyn Monroe's personal reading library, Grace Kelly's love of knitting.
I wanted to combine those things in one place. So on this page, you will find a curated collection of classic movie actresses favorite things. Each has its own "Classic Hollywood" story. Some are steeped in history, some are made of a bit of legend and fairydust, some are even a bit spooky (after all, who doesn't like a good ghost story such as this one about Lucille Ball).
I promise you won't be disappointed!
Featured products are independently selected and linked to for practicality. If you buy something using a link on this page, She Wore Stars may receive a small share of that sale.
A FEW OF HER FAVORITE THINGS
Featuring the favorite fragrances, books, movies, designers — you name it — of actresses from the Golden Age of Hollywood. And, why they loved them.
MARILYN MONROE favorite things
Marilyn Monroe (June 1, 1926 – August 4, 1962) was an American actress, comedienne, singer, and model. Famous for playing comic "blonde bombshell" characters, she is the greatest sex symbols of all time. She famously said, "Imperfection is beauty, madness is genius and it's better to be absolutely ridiculous than absolutely boring."
And she definitely lived up to her own words, in the best way.
Audrey Hepburn's Favorite Things
Audrey Hepburn (May 4, 1929 - January 20, 1993), the iconic Belgian-born actress known for her girlish beauty and style, her sophistication, and her humanitarian work. Only a select few entertainers have earned all of the most competitive awards (Emmy, Grammy, Oscar and Tony) and she is one of them.
Grace Kelly's favorite things
Grace Patricia Kelly (November 12, 1929 – September 14, 1982), was an American film actress who became Princess of Monaco after marrying Prince Rainier III in April 1956. Known for her starring role in some of Hitchcock's most famous films, she famously gave up her Hollywood career to marry Rainier III and become the Princess of Monaco.
lucille ball's favorite things
Lucille Désirée Ball (August 6, 1911 – April 26, 1989), was the star and co-creator of the beloved sitcom, I Love Lucy. She will always be remembered as the zany, accident-prone, lovable redhead Lucy Ricardo.
AVA GARDNER'S FAVORITE THINGS
Ava Lavinia Gardner (December 24, 1922 – January 25, 1990), was one of the most notable actresses of the 1950s. With alluring green eyes and sensual lips, she was the definition of femme fatale. She first burst on the Hollywood scene with her captivating performance in the acclaimed film noir, The Killers.
bette davis' favorite things
Ruth Elizabeth "Bette" Davis (April 5, 1908 – October 6, 1989), as a renowned American actress, well regarded as one of the greatest actresses in Hollywood history. Noted for her willingness to play unsympathetic and even unattractive characters, she was highly regarded for her quality performances in a range of film genres; from contemporary crime melodramas to historical and period films and occasional comedies, though her greatest successes were romantic dramas.
Doris Day's Favorite Things
Doris Day (April 3, 1922 – May 13, 2019). Growing up, Pillow Talk was one of my all-time favorite classic films — but in recent years, I have gotten to know other Doris Day films, and my love for her has just grown and grown. From Hitchcock's thriller The Man Who Knew Too Much to the light-hearted Please Don't Eat the Daisies she just NEVER failed to charm. I am forever grateful for her talent. RIP, Doris Day.
MAE WEST'S FAVORITE THINGS
Mary Jane "Mae" West (August 17, 1893 – November 22, 1980) was an American actress, singer, playwright, screenwriter, comedian, and sex symbol. A sex symbol whose frank sensuality, languid postures, and blasé wisecracking became her signature, she gave one of the most iconic lines in all of movie history: "When I'm good I'm bad, but when I'm bad I'm better."
FRAGRANCES WORN BY HOLLYWOOD'S GREATEST ACTRESSES
INTERIOR DESIGN OF CLASSIC HOLLYWOOD STARS
Add a little Classic Hollywood chic to your home -- using the interior design tips of the stars. This isn't about shower curtains with Marilyn's face printed on them, or pink feathery boas in the style of Mae West -- this is the real deal. The things they really loved in their own homes.
MARILYN MONROE'S INTERIOR DESIGN
Here's an eerie thought—the last check Marilyn Monroe purportedly wrote was for a white dresser, which makes sense. Marilyn loved white!
I was unable to find photos of the dresser she ordered, probably because it was never delivered. But this chic white dresser is beautiful, gets great reviews, and looks similiar to photos I have seen of her various living spaces.
Another one of Marilyn's collection was a coffee believed to have been sourced (handmade) from Mexico. It is difficult to source something identical, but with its striking lines and distinctly non-bulk made look, I think this similiar table on Amazon fits the bill to photos of her home.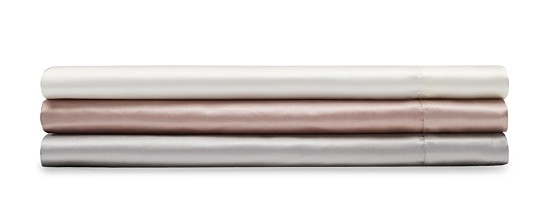 Is it any wonder that Marilyn Monroe loved silk sheets? It is said they are good on hair, and better yet, slow the aging process (their smoothness prevents your skin from crinkling on the pillow).
While Marilyn's style was almost overwhelmingly simple when it came to interior design, she clearly loved pops of color. A red couch just liket his one sat in the living room of her Brentwood home.
Marilyn Monroe brought back a number of souvenirs from her vacation to Mexico. They were scattered thrughout various places in her house. Some of the tiles she used in her Brentwood home ares still there today.
In her Brentwood home, one of the doorways was a Gothic arch. It may not be possible to remodel your home this way, so go the easier route… evoke the feel with this Gothic Mirror.
There is this delightful picture of Marilyn Monroe perched atop a chair that looks similar to this (I believe it was taken for Life magazine). It looks like a Chippendale to me. Other than the green cushion of the original, they look pretty similar!
Marilyn Monroe had a beautiful floral painting hanging in her bedroom. Swathed in purples and oranges, this gorgeous oil painting of poppies by Janet Peters reminds me a lot of Marilyn's!
FASHIONS INSPIRED BY CLASSIC HOLLYWOOD
The items below come from my various efforts to replicate looks I have seen worn by iconic starlets of the silver screen.
RECOMMENDED BIOGRAPHIES AND OTHER BOOKS ON CLASSIC HOLLYWOOD LEGENDS
Every night I read a little bit from 2-3 books, and something on Old Hollywood is always on my list.
Several notes in the spirit of doing the right thing: the celebrities discussed above did not necessarily endorse any of the products listed here, but based upon my research I do believe they really loved these things, or wore these things, or read these things... you get the idea. That said, if you buy from any of the links included above rather than going straight to the vendor site from Google or another search engine, I get a portion of your purchase at no cost to you. Happy "silver screen" shopping. :)