Christmas Gift Ideas Inspired by the Golden Age of Hollywood
It's that time of year. And if you are like me, the frenzy of the season is probably stressing you out. Let me see if I can help you find the perfect gift that has a little bit of that Classic Hollywood glamour.
Most of these have been tried and tested by myself, or better yet, the celebrated starlets that used them. Here is short list of your 10 gifts to help a gal channel her inner starlet. (Note: If you buy from any of the links listed below I get a portion of your purchase at no cost to you.)
Every product here has a story, so enjoy the things you learn along the way!
And as always, and more important than any gift that can be found wrapped under a tree -- may God bless us, everyone.
With Love,
Stefanie
Asking Santa for Love this Christmas? Try these...
In the film Golden Earrings starring Marlene Dietrich, the title song states "if you wear golden earrings... Love will come to you". What a pretty way to give a love superstition a whirl. These ones look like they might just do the trick.
From Marlene Dietrich to Marilyn Monroe, this fashion staple kept starlets warm back then, and it will keep you warm today for the places you need to be -- your own auditions, Christmas parties, you name it. Burberry pioneered the trench coat, and they continue to do so every year with new colors and trims. Get an original.
Stay Covered... in Christmas Ornaments
The other day we were dining at a historic restaurant in Echo Park, and I noticed they were hanging vintage ornaments from their chandeliers (like pictured). I'm a fan. Get a similar look with a vintage twist -- the link below will send you to some traditional ones that are just stunning.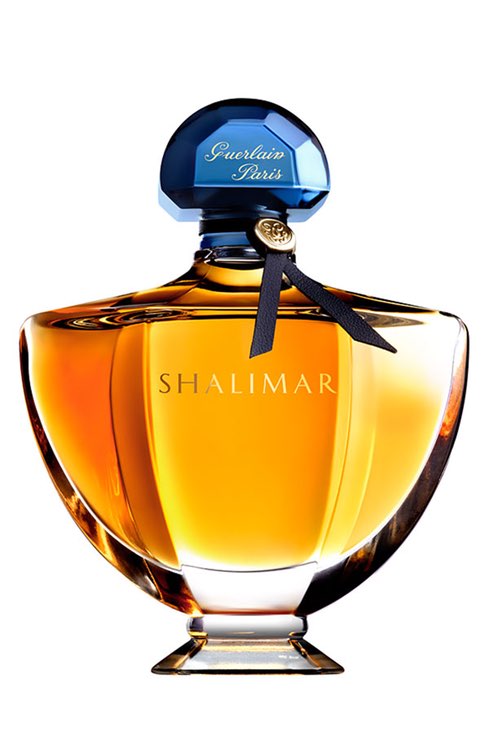 Perfume for a Holiday Party Pinup
Launched by the design house of Guerlain in 1925, Shalimar blends iris, rose and vanilla. Those who wear it call it classic, mysterious, and intriguing. One of the preferred fragrances of Rita Hayworth and others of the most iconic bombshells of all time, Shalimar goes against the current trends of "bubblegum" type scents. At first blush, if comes off strong... but give it a minute. Go light on your application, and within an hour or two it might just be your new favorite fragrance.
Used in just about every Christmas tree decorating scene I can think of in every classic holiday film, it's cheap, pretty... heck, why not put it on just about everything that needs a bit of sparkle (except near the fireplace, that probably wouldn't end well).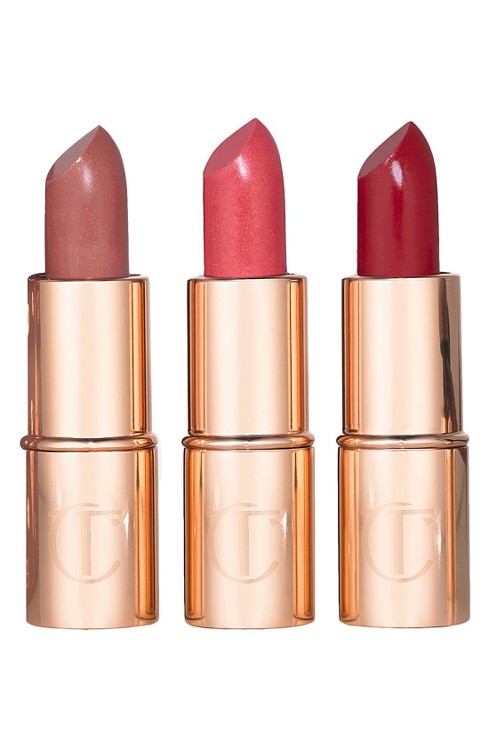 I don't know about you, but especially around the holidays, I want to bust out the cheerful red lipsticks. But it is hard to find the right color, which is why I like samplers like this one. ... they are easy to tote around plus I am a committment-phobe when it comes to makeup.)
My all-time favorite Christmas movie. Mandatory seasonal watching, if you ask me. If it doesn't make you cry at the end, you have no heart.
While Marilyn's style was almost overwhelmingly simple when it came to interior design, she clearly loved pops of color. A red couch similiar to this sat in the living room of her Brentwood home.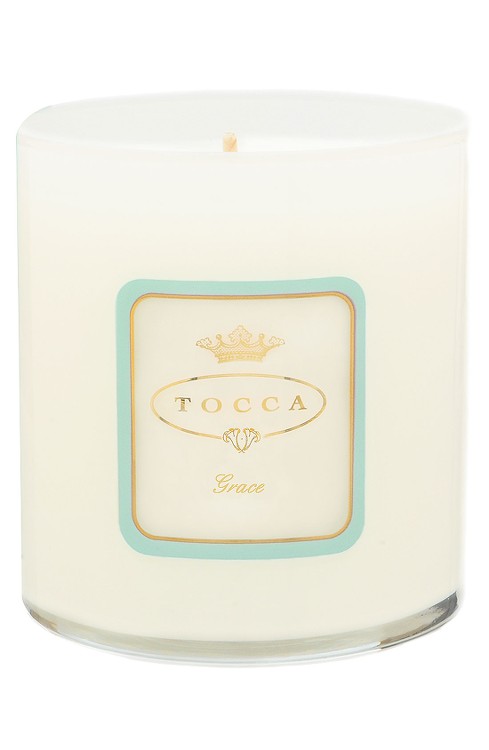 If there is something that says "Christmas" it is the flame of a candle. They say that burning scented candles alters your mood, so how better to feel like a royal to be immersed in a scent that evokes a princess. In this case it would be the ultimate princess, Grace Kelly. With the gorgeous scent of a Casablanca Lily, this 10.6 oz candle burns for approximately 60 hours.
In a photography shoot, Marilyn Monroe said, 'I know what we need. We need a bed, and we need white silk sheets – they must be silk. Frank Sinatra records, and Dom Pérignon champagne." Is it any wonder that she loved silk sheets? It is said they are good on hair, and better yet, slow the aging process (their smoothness prevents your skin from crinkling on the pillow).
P.S. Doing a lot of entertaining this holiday season? Don't forget to sign up for The Cocktail Adventure! You will be heartily supplied for a season of imbibing, and able to whip up a cocktail or two without embarrassing yourself. It's fun. Maybe a little too fun.
Several notes in the spirit of doing the right thing... the celebrities mentioned didn't necessarily endorse any of the products listed here, but based upon my research I did my best to do honor to their stories and the things they loved.